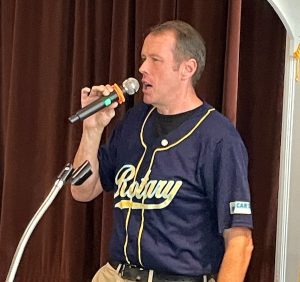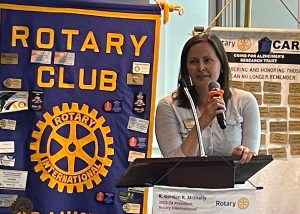 Our own Sean Gibson made his official District Governor visit on Aug. 16. Sean spoke about Rotary International President Gordon McInally's theme for this year, "Create Hope in the World," and his effort to help bring mental health to the forefront.
Sean is pictured wearing the new Rotary shirt supporting CART that will be available beginning in January.
Assistant Governor Angela Dills also visited the club meeting on Aug. 16.