Members of the Franklin High School Interact Club attended the May 10 meeting. They shared their experiences during the SERV event and the club's accomplishments during this school year.
They also expressed appreciation for their club advisor, Anna Shields, wife of Rotary Club member Gary Shields. "She took the baton and ran with it," said Club President Callie Roper.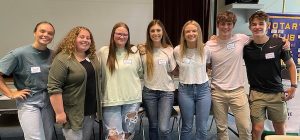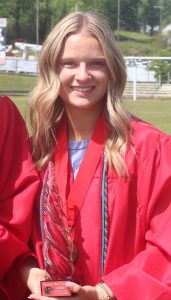 Franklin High School held its Senior Awards program on May 11. Interact Club members Callie Roper (president) and Callie Barnett received the Interact Club Awards.
Callie Roper (above) also received the Citizenship Award, which is the highest honor that a student can receive. The young man and woman selected to receive the Citizenship Award continually exhibit honesty, integrity, and a willingness to assume responsibility. These students demonstrate pride in their school and community through their involvement in various activities and exhibit genuine concern for broader issues affecting society as a whole.