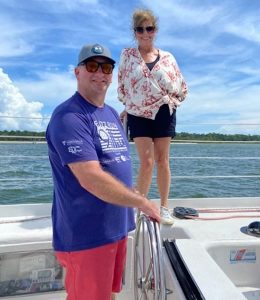 Greg Proffitt moved from his hometown of Covington, Georgia, to become CEO of Nantahala Bank and Trust Company. Before joining the Rotary Club of Franklin, Greg was a member of the Covington Rotary Club.
"I believe in the mission of Rotary and serving others," he said. "I am excited to be a part of this active club that enjoys doing great things for our community."
What are your hobbies? I enjoy watching sports, trying new restaurants, and traveling with family.
Describe what would be a perfect day for you? Watching the Georgia Bulldogs win a third national title game and going out to dinner at a nice restaurant to celebrate!
What's your favorite comfort food? Mexican or pizza
What's your favorite vacation destination? Probably a beach location or a national park in the western United States.
When you have guests visit Franklin, what's your favorite place to take them? I am too new and haven't had any guests yet.
What other community organizations do you support or participate in? I have supported Together We Can, but the Rotary Club is the only organization that I am currently active in.