The annual Roy Rickman Scholarship Fundraiser was held Aug. 26 at Lazy Hiker. Thank you to all who sold tickets – with a push in the last week, we accomplished the goal of selling all 500 tickets. The event helps fund our scholarships for local students as well as local humanitarian projects and the water project in Guatemala.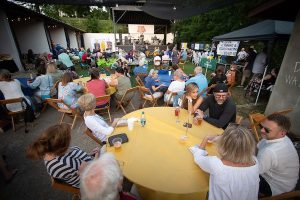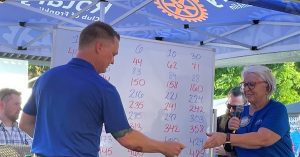 The three remaining ticket holders in the drawing chose to split the $16,000, so each got $5,333. The winners were Neil Edlen, Mike Macke and Gary Shields.
Sheila Myers, who had the first ticket drawn, donated her $125 back to the Roy Rickman Scholarship Fund.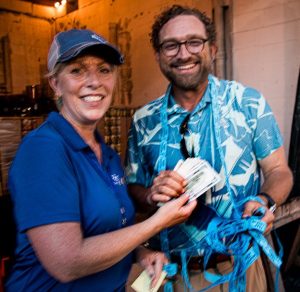 Brett Harris won $335 in the 50/50 drawing, and he gave back all but $110.
The Silent Auction earned $1,940 with prizes donated from Franklin Golf (won by Bryson Burt), Sophisticut (won by Natasha Moore) and the Rich Peoples Vacation package (won by Jimmy Garner).
Thank you to our corporate sponsors, Foxfire Heating and Cooling and Nantahala Bank along with the other sponsors: Corbin Dental, Franklin Glass Service, Highlands Sotheby's International Realty-Tommy Jenkins, KL Metals, Mountain Provisions and Smart Pharmacy.