The Rotary Club of Franklin and the Rotary Daybreak Club joined the Zonta Club and First United Methodist Church in presenting the Red Sand Project on Sept. 30 to raise awareness of human trafficking. (Below) Rotarian Steve Grissim was the guest speaker.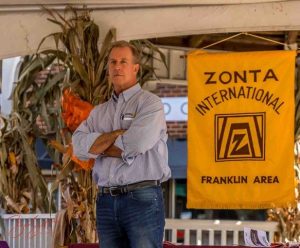 Following the program at the gazebo, participants poured red sand in the cracks of the sidewalk around the courthouse. The red sand represents the victims of human trafficking who fall through the cracks in our society but are still visible.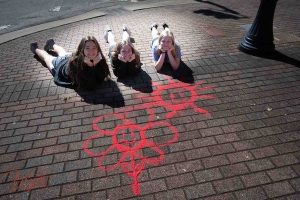 Zonta Club President Deb Williams demonstrates the sign for human trafficking victims to use if they need help.